Welcome: Deborah Gee – Human Resources Business Partner
August 29, 2022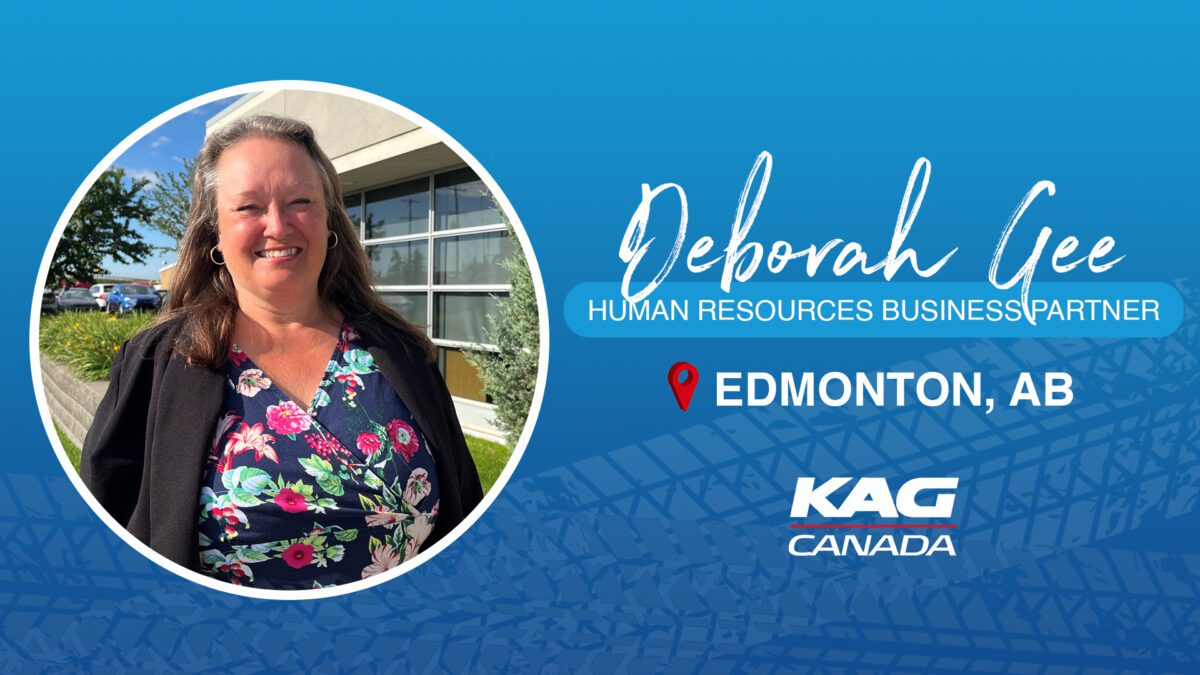 We pleased to announce Deborah Gee has joined our team at KAG Canada as our Human Resources Business Partner. In her role Deborah will work closely with our regional Recruiters in the implementation of our country-wide recruitment strategy.
Deborah has been involved in the transportation industry for 30 years and comes with a diverse background. In 1992, she got her start as a Professional Class 1 Driver where she drove less-than-truckload (LTL) Freight across North America and hauled covered wagons. With her experience, she was able to support her brother in getting his class 1 license and he is still a driver today.
When she made the move from the driver's seat to an office desk, she found her passion for Professional Class 1 Driver recruitment. Her behind the windshield experience has made her into the transportation industry recruitment professional she is today. She has worked for companies such as: Sysco, SLH Transport Inc., and most recently, Trimac Transportation. At Trimac Transportation, she managed recruitment initiatives to develop and maintain a robust pipeline of qualified applicants to suit the region.
"The Kenan Advantage Group Inc. is a strong brand and a safe company. They have been my head-to-head competition for drivers for years. I know why drivers turned me down to stay here. They had good things to say about the work environment and their compensation.
I look forward enabling people the opportunity to work here. I've been in trucking for a long time, but there is always something new to learn. I'm looking to grow my skills within team here at KAG Canada." – Deborah Gee
When Deborah is not in the office recruiting, you can find her volunteering with the Women's Trucking Federation of Canada, CITT Alberta council and the AMTA.
Please join me in welcoming Deborah to our KAG Canada team.